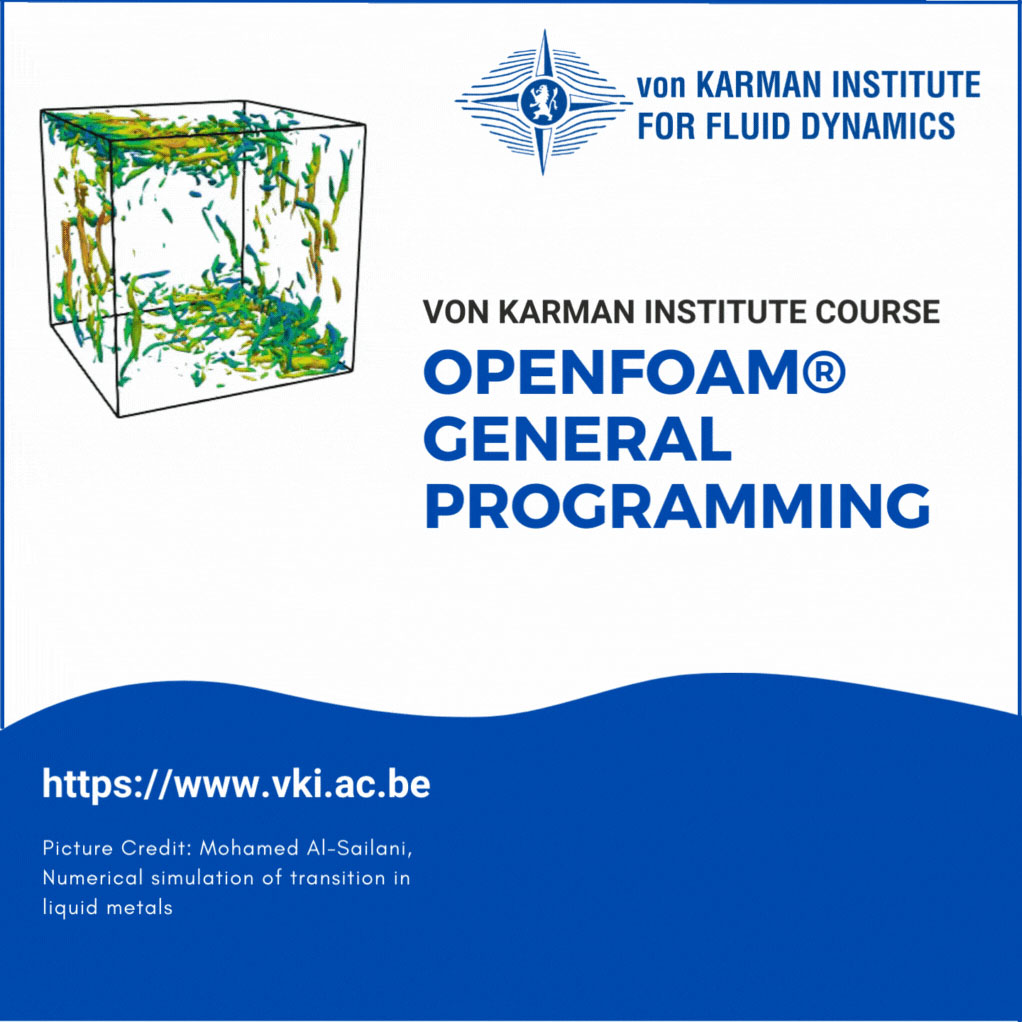 The programing course shows the how-to for the most common programming issues in OpenFoam® covering the implementation of new solver, adding own boundary conditions, modifying turbulence models and defining user-specific utilities. During these programing experiences the participants will get familiar with the highly templated language of OpenFoam®, with the difference of static and dynamic linking.
Basic knowledge of setting up and running OpenFoam® cases is requested in order to be able to follow the course efficiently!
The course is organized by Dr. Silvania Lopes, Research Engineer at the von Karman Institute. Part of lectures will be given by von Karman Institute PhD candidates.
Deadline to register: 5 March 2024
Thursday 21 March 2024
08:30 Registration
09:00 Tutorial on development of a new solver
10:15 Break
10:45 Tutorial on coding a new post-processing utility
12:15 Lunch break
13:30 Adding new turbulence model
15:00 Break
15:30 Implementation of new boundary condition
17:00 End
OpenFOAM® general programming 2024
**Early Bird Limit: Jan. 12, 2024
By purchasing this product you agree with our sales conditions.