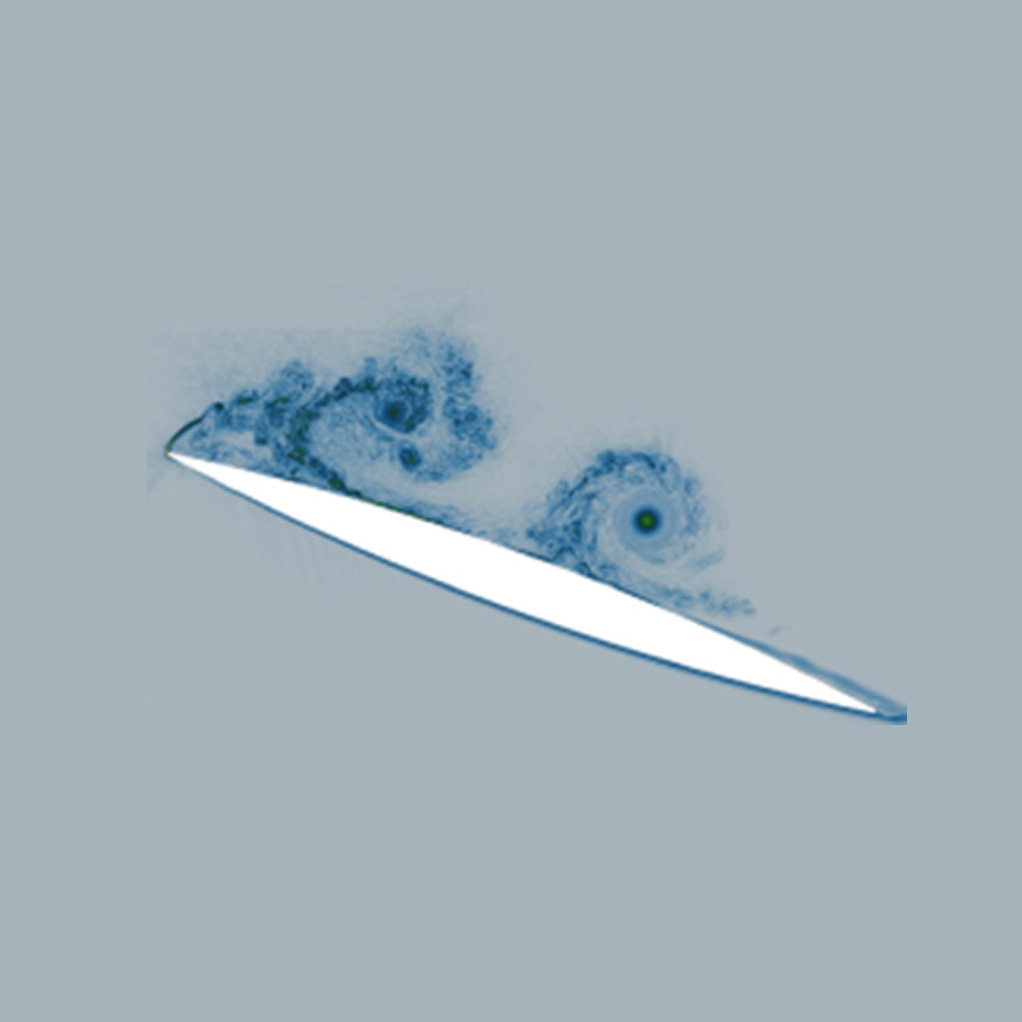 This on-site lecture series aims to give a thorough overview of aeroelasticity across applications ranging from aerospace to civil engineering. The lecture series is designed to provide a theoretical introduction to aeroelasticity followed by insights into the state of the art of aeroelastic research and practice. It is aimed at students and professionals and will cover analytical, computational and experimental methods. It will be delivered by internal and internationally renowned external experts from academia and industry.
The lectures are organised in thematic areas with specific days allocated to aeronautics, turbomachinery and wind engineering, giving participants an opportunity to expand their interdisciplinary knowledge and discover synergies across engineering sectors. Examples will demonstrate the importance of aeroelastic analysis for cutting edge technologies, drawing from the experience of the VKI and lecturers.
At the end of the course, participants will have a solid understanding of aeroelastic principles and phenomena to support root cause analyses and engineering design processes. It is possible to attend selected days at a reduced rate, and there will be opportunities for attendees to network and discuss their specialist applications.
The lecture series is directed by Prof. Grigorios Dimitriadis, University of Liège, and Dr. Sina Stapelfeldt, Imperial College London, both also Adjunct Professors at the von Karman Institute for Fluid Dynamics (VKI).
Deadline Early Bird registration: 14 October 2022
Deadline to register: 2 November 2022
Monday 14 Novembre 2022
8:30 Registration
9:00 Welcome Address & Welcome
Prof. Frank Eulitz, Prof. Jeroen van Beeck, von Karman Institute for Fluid Dynamics, Belgium
Introduction to Aeroelasticity: Aerodynamic and Structural Modelling
9:00 Overview of aeroelasticity and its importance in emerging technologies
Prof. Grigorios Dimitriadis, University of Liège, von Karman Institute for Fluid Dynamics, Belgium
10:30 Coffee break
11:00 Aerodynamic modelling: Potential methods
Prof. Grigorios Dimitriadis, University of Liège, von Karman Institute for Fluid Dynamics, Belgium
12:30 Lunch
14:00 Aerodynamic modelling: Higher fidelity methods
Dr. Sina Stapelfeldt, Imperial College London, UK & von Karman Institute for Fluid Dynamics, Belgium
15:15 Coffee break
15:45 Structural modelling: Linear and nonlinear methods
Prof. Grigorios Dimitriadis, University of Liège, von Karman Institute for Fluid Dynamics, Belgium
17:00 Reception
Tuesday 15 Novembre 2022
Introduction to aeroelastic phenomena
09:00 Static aeroelasticity: static divergence, control reversal
Prof. Grigorios Dimitriadis, University of Liège, von Karman Institute for Fluid Dynamics, Belgium
10:30 Coffee break
11:00 Classical Flutter
Dr. Sina Stapelfeldt, Imperial College London, UK & von Karman Institute for Fluid Dynamics, Belgium
12:30 Lunch
14:00 Dynamic Stall and Stall Flutter
Dr. Sina Stapelfeldt, Imperial College London, UK & von Karman Institute for Fluid Dynamics, Belgium
15:15 Coffee break
15:45 Turbomachinery aeroelasticity
Dr. Sina Stapelfeldt, Imperial College London, UK & von Karman Institute for Fluid Dynamics, Belgium
Wednesday 16 Novembre 2022
Aircraft & Helicopters
09:00 Aeroelastic modeling and analysis of very flexible aircraft
Prof. Carlos E. S. Cesnik, University of Michigan, USA
10:30 Coffee break
11:00 Aload alleviation and ride qualities of very flexible aircraft
Prof. Carlos E. S. Cesnik, University of Michigan, USA
12:30 Lunch
14:00 Rotorcraft flutter analysis and simulation methods
Prof. George Barakos, University of Glasgow, UK
15:15 Coffee break
15:45 Tilt-rotor stall flutter
Prof. George Barakos, University of Glasgow, UK
Thursday 17 Novembre 2022
Gas turbines & Aeroengines
09:00 Overview of aeroelasticity for axial turbomachinery
Dr. Matt Montgomery, Doosan, USA

10:30 Coffee break
11:00 Design and test techniques for turbomachinery aeroelasticity
Dr. Matt Montgomery, Doosan, USA
12:30 Lunch
14:00 Acoustic resonance in multistage compressors leading to non-synchronous blade vibration
Dr. Christoph Brandstetter, Ecole Centrale de Lyon, France
15:15 Coffee break
15:45 Combination of advanced measurement techniques and numerical simulations to advance prediction of non-synchronous vibration
Dr. Christoph Brandstetter, Ecole Centrale de Lyon, France
Friday 18 November 2022
Wind engineering
09:00 Aeroelastic and buffeting effects: Suspended-span bridges
Prof. Emil Simiu, National Institute of Standards and Technology, USA
10:30 Coffee break
11:00 Aeroelastic and buffeting effects: High-rise buildings
Prof. Emil Simiu, National Institute of Standards and Technology, USA
12:30 Lunch
14:00 Wind turbines (title to be confirmed)
Prof. Taeseong Kim, Technical University of Denmark, Denmark
15:30 Conclusion of lecture series