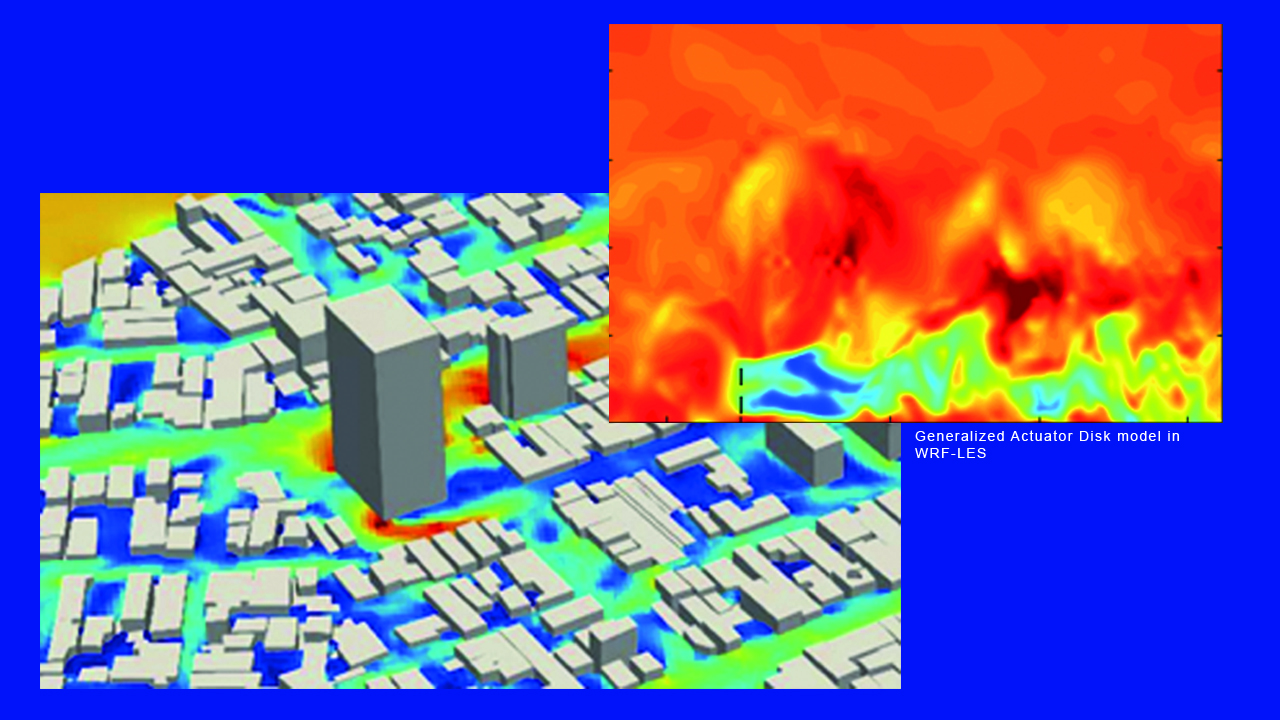 There is an increasing interest for the application of Computational Fluid Dynamics (CFD) to the study of flows in the lower part of the atmospheric boundary layer (ABL). The simulation of atmospheric flows, possibly over complex domain, is necessary for the estimation of wind load on buildings and for the choice of sites for windmills and wind farms as well as for the investigation of atmospheric pollution.
The present online Lecture Series offers a wide overview of the state-of-the-art of the domain, considering the application to both small and mesoscale range. Reynolds Averaging (RANS) and large-eddy (LES) approaches are discussed and their respective capabilities for different classes of flows axes are evaluated. The discussion is completed by the presentation of examples of practical implementation and applications using Open Source Codes as well as in-house and commercial software.
The lecture series director is Prof. Jeroen van Beeck from the von Karman Institute.
Special reduction:
30% reduction for the Citizens of NATO member countries
10% early bird (usually two months before the lecture series)
Rebates can be given for group subscriptions along the following scheme :
More than 5 persons of the same organization-2%
More than 10 persons of the same organization-5%
More than 20 persons of the same organization -10%

Discount based on number of participant : You will get the discount as credit note. After the purchase contact customerservice@vki.ac.be with the proper invoices references. For ease of use, each order is limited to a maximum of 5 participants.
Sales Conditions:
Please follow this link to access our sales conditions.
CFD for Atmospheric Flows and Wind Engineering 2021
By purchasing this product you agree with our sales conditions.