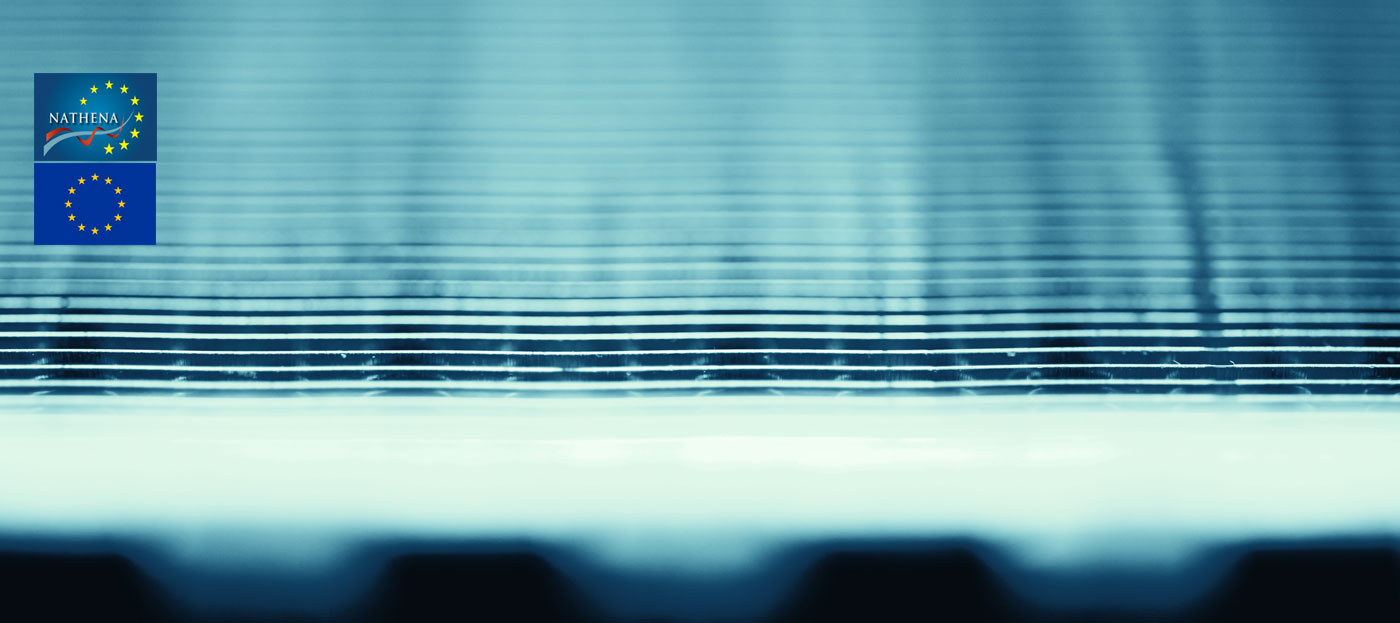 This Online lecture series is part of the Nathena project which has received funding from the European Union's Horizon 2020 research and innovation programme under grant agreement No 785520.
The LS would be dedicated to the better understanding of compact heat exchanger design when additive manufacturing is involved. The LS would start with a general introduction about compact heat exchangers, then move to a presentation of the different additive manufacturing techniques together with the optimization of the manufacturing for heat exchangers. The second day would go in more details about numerical tools used for design (like CFD, shape optimization, fluid structure interaction), but also talk about experimental characterization techniques. Finally, the third day would focus on the characterization of the roughness induced by such manufacturing method.
The Director of this lecture series is Professor Delphine Laboureur of the von Karman Institute.
Monday 26 April 2021
08:30 - 09:00 Registration
09:00 - 09-15 Welcome Address
09:15 - 10:45 Introduction to compact heat exchangers
C. Weber, Greth, France (to be confirmed)
10:45 - 11:15 Coffee Break
11:15 -12:30 Compact heat exchangers design practices:
C. Weber, Greth, France (to be confirmed)
12:30 -14:00 Lunch
14:00 -15:30 Additive manufacturing techniques :
A. Sakly, AddUp , France
15:30 - 16:00 Coffee Break
16:00 - 17:30 Thermal Impact and Optimization of Additive Manufacturing Roughness
C. Stimpson, Honneywell, USA
17:30 -19:00 Reception / e-Apero
19:00 End of the Day
Tuesday 27 April 2021
09:00 - 10:30 CFD for heat exchanger design
D. Serret, Themisth, France
10:30 - 11:00 Coffee Break
11:00 - 12:30 FIV in heat exchangers
S. Etienne, Polytechnique Montréal, Canada
12:30 - 14:00 Lunch
14:00 - 15:30 Shape optimization applied to CHX
(speaker to be confirmed)
15:30 - 16:00 Coffee Break
16:00 - 17:30 Experimental characterization of heat exchangers
D. Laboureur, von Karman Institute for Fluid Dynamics, Belgium
17:30 End of the Day
Wednesday 28 April 2021
09:00 - 10:30 Additive manufactured roughness modeling
V. Moureau, CORIA, France
10:30 - 11:00 Coffee Break
11:00 - 12:30 Measurement and characterisation of additive manufactured surface texture
A Thompson, University of Nottingham, United Kingdom
12:30 - 14:00 Lunch
13:30 -15:00 Q&A session and discussion in different panels
15:00 End of the Lecture Series